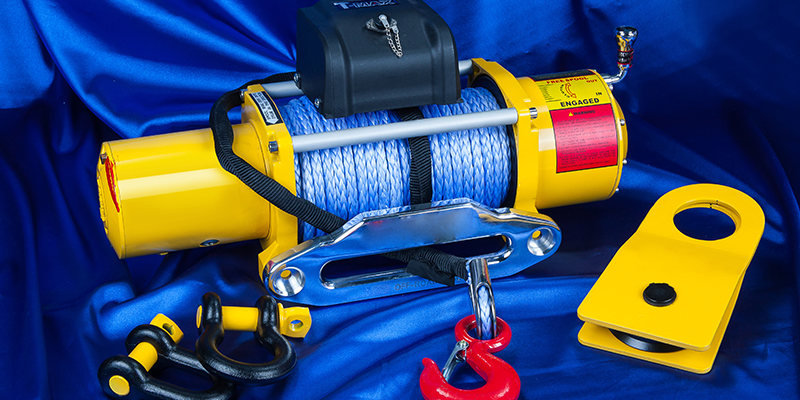 One of the biggest perks of working with Bloom Manufacturing is our turnaround time. Fully customizable capstan winches are ready within a few weeks – Not a few months like the other guys. Join us today as we walk through the process, from beginning to end, of building your custom capstan winch.
Who takes the initial order? Whether you're utilizing our website to place your order or you're working with a member of our team, the hydraulic sales engineer (HSE) will be the one handling the intake. With the knowledge needed to walk through the process, our HSE will make sure the custom winch you've selected is the right one for the job.
What info will the HSE need to start your order? Although each job is unique, there are a few standard items that will need to be determined.
Job Type: Will the winch be used for pulling or lifting? Winches used for lifting typically need a hydraulic brake for safety purposes. Other jobs may require that the clutch is able to free spool the cable for quick deployment. All these specific job circumstances will be considered while designing your custom winch.

Diameter and Length of Cable: This spec is important because it will determine the size of the drum needed for the winch and whether it will be standard or custom. There are also customers who prefer the drum to be grooved.

Line Speed Requirements: Depending on the speed you will be utilizing for your job; your drum may require a custom diameter.

Operating Environment: With a wide variety of applications, our Bloom Winches are manufactured with details for specific industries. Whether it's a marine environment that requires epoxy or a galvanized coating or it's for construction, these factors will be considered.
Where are Bloom Winches manufactured? Bloom Winches are manufactured in Independence, Iowa. We are proud to say that we have been manufacturing in America for over 110 years.
What is the turnaround time for a custom winch? With a few exceptions like the need for specialized coating, our custom winches are manufactured in 4-6 weeks.
If you've been thinking about updating your equipment or you find yourself in need of a part quickly, the team at Bloom Manufacturing is ready to help. With standard and custom winches available, get your next job done safely and efficiently. Contact our team today.