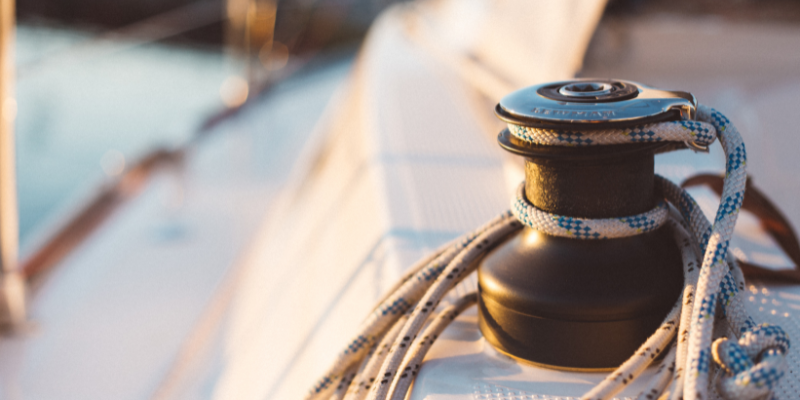 At Bloom Manufacturing we have a wide variety of winch options available for you to choose from. With each winch option comes many different uses for many different industries. In this blog, we are going to share with you a few of our winch options and what they are used for!
There are many pulling winch options available that can be used for many different tasks. Pulling winches can be used for a number of industries from construction equipment to fishing equipment. Pulling winches are especially used for pulling heavy equipment and our pulling winches can be used for items up to 65,000 pounds, so the opportunities are endless as to what you can pull using our winches. We have 3 main pulling winch options: Bloom Galvanized Pulling Winches, Bloom Planetary Pulling Winches, and Bloom Worm Pulling Winches.
Capstan Winches are mainly used for fishing boats and marine craft. Each type of Capstan Winch is designed for different tasks and has its own unique features. The main types of Capstan Winches are Planetary Capstans and Worm Gear Capstans, both come in a galvanized option too. Many of our winches are made from aluminum and other materials that will keep your winch working for many years.
For our Lift-Safe Winches we prioritize safety, and our customers are our number one priority. We want to ensure that you are able to use our Lift-Safe Winches safely and effectively. Our Lift-Safe Winches can be used on drill rigs, fishing boats, construction industries and many other industries. There are Lift-Safe options available in Planetary Lifting Winches and Worm Gear Lifting Winches and galvanized options are available as well.
No matter what the job or industry is, at Bloom Manufacturing we have the winches you need. With a versatile winch option selection as well as fully customizable winches available, we have everything you have been looking for! Contact us today or visit our website to start finding the equipment you need.