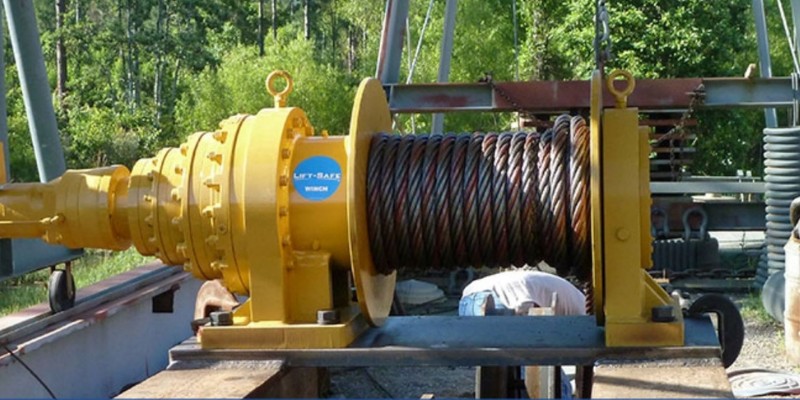 If you're on the hunt for a winch, you may have quickly realized just how many winches are on the market. Don't let the wide variety scare you away – Bloom Manufacturing is here to go over the important factors to consider while you're searching. These six factors will help you specify what kind of winch you want.
First and foremost, you need to determine what your budget is as this will help narrow it down. The price depends on where the winch is made, what features it has, what elements it's made of and more. Quality is very important when it comes to winches, but we understand the importance of sticking to a budget, which is why you can find a good balance between the two.
Make sure you know the weight you need the winch to be able to withstand. Keep in mind that the weight capacity listed indicates how much it can take under perfect conditions. This means there are other variables that can affect your winch's performance like the engine or cable.
Now it's time to consider what kind of power source you want to use. Electric winches are motorized and are powered by electricity, and in most cases, the battery of a vehicle is used as the power source. Hydraulic winches, on the other hand, are powered by a system and pump. There are pros and cons to both, so feel free to contact us if you need help figuring out which one is best for you.
There are two main types of gears – worm and planetary. Worm gears can provide very high reduction ratios and are more compact than other gear types. Planetary gears are compact in size and have both high efficiency and low clearance. Like the power source options, there are pros and cons to both so it's important to understand which gear is right for the job you're completing.
Bloom Manufacturing gives you the option to order your winch galvanized. This means the iron or steel is coated with a protective layer of zinc in order to prevent rusting. This is a good option for those who need a long-term winch that will be protected from wear and tear.
Once you decide what winch you want, think about how you're going to mount it. When it comes to vehicle winches, the mounting process is straightforward. In other settings, like in a factory or warehouse, you'll have to decide between options like floor-based or wall-based mounts.
Looking for a second opinion before you make your purchase? Our team is happy to provide you with any additional information. Visit Bloom Manufacturing's website to shop for winches and contact us to learn more about what we offer.
September 3, 2021 by Bloom Manufacturing