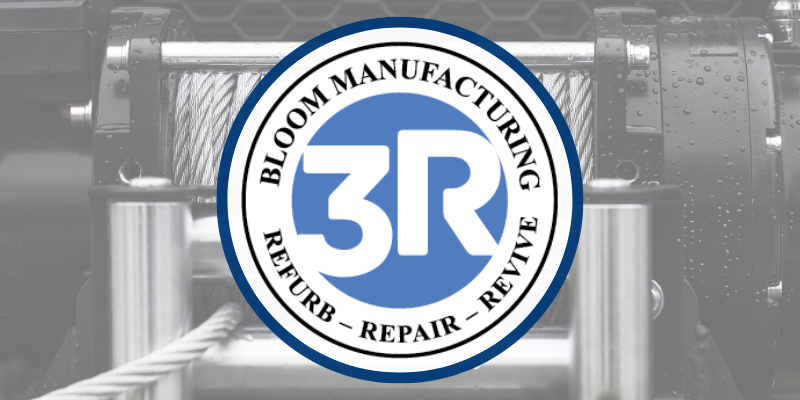 Have you considered commercial equipment refurbishing? By opting for a refurbishing program, you can restore your existing equipment to its former glory! In today's blog, we'll explore the numerous benefits of commercial equipment refurbishing and provide more information about our 3R services.
Refurbishing your commercial equipment offers significant cost savings, which is one of the most substantial advantages. Moreover, the refurbishing process can make your equipment feel, look, and perform like it is brand new at a fraction of the cost of acquiring new equipment.
2. Extended Equipment Lifespan
Refurbishing your commercial equipment can extend the life of the equipment, allowing you to continue using it for years to come. It can help you avoid costly replacements and ensure it stays operational, as well as reduce your carbon footprint!
3. Improved Reliability
Refurbishing your commercial equipment allows you to continue using equipment that you already know is reliable and durable. Throughout the refurbishment process, old parts of your equipment will be fixed and replaced to ensure maximum durability and to increase the longevity of your equipment. Refurbishing can also save you money since you will not have to teach your team how to operate a new piece of equipment.
4. Environmentally

Friendly
Refurbishing equipment helps to reduce waste and promote sustainability by giving new life to old equipment.
5. Customization
Refurbishing allows for customization of equipment to meet specific needs or preferences, such as upgrading features or adding new technology.
At Bloom Manufacturing, we provide refurbishing services within our 3R program. Our 3R program includes refurb, repair, and revive services to help you maintain your commercial equipment. To learn more about our refurbishing program and services, visit our website or contact us if you have any questions!
April 24, 2023 by Bloom Manufacturing