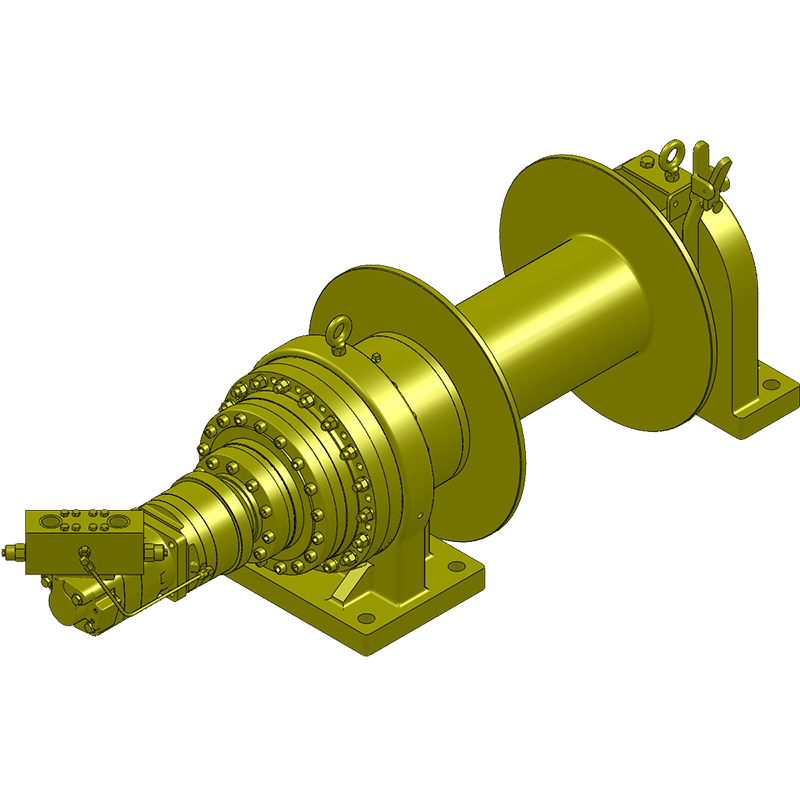 Series 8000
Models: 8000KC
Capacity: up to 65000 lbs
Series 8000KC hydraulic winches are designed for a wide range of applications. Series Series 8000KC clutch drive winches are equipped with a sliding clutch to allow freespooling of the drum for pulling and dragging applications including factory material handling, mining and logging equipment, flat bed trailers, air freight pullers and off the road tractors. Series 8000KC is equipped with hydraulic Fail-Safe Brake.
Documents & Videos for the Series 8000
Series 8000 Features
Gear Case

Made of high strength steel. Completely sealed for oil enclosed operation and to keep dirt out.

Planetary Gear

High Efficiency Double Reduction - Rugged - Built to Last.

Gear Ratio

53:1 standard.

Bearings

Drum Shaft is supported by two heavy duty oil lubricated ball bearings in gear case and one re-lubeable sealed ball bearing in end housing.

Drum Shaft

5 1/8" diameter heat-treated alloy steel.

Cable Drum

Tough all steel construction resists breakage and warping.

Clutch

Series 8000KC winches come equipped with heat-treated dog type clutch to provide free-spooling of the winch drum. Positive lock-in and lock-out.

Brake

DUET-SAFE® Double Action Braking System combines a powerful spring applied, hydraulic released motor-brake with a double counter balance brake valve to automatically hold loads when hydraulic pressure is released and control speed during lowering operations. Winch is ideal for high-speed pulling applications or wherever load holding is critical.