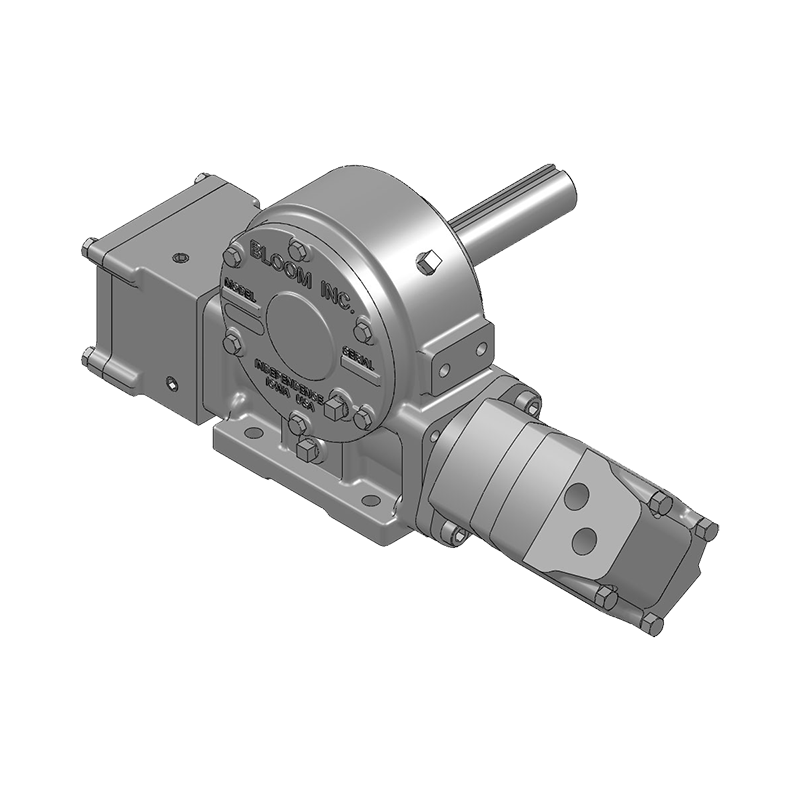 Series 1200 Galvanized Speed Reducer
Models: 1200 Galv SR
Capacity: up to 24000 in lbs
The rugged construction and versatility of the Series 1200 Galv Speed Reducer is ideal for stationary & mobile applications where slow speed, high torque, or variable speed and reversing are needed. Applications include paving and curb forming, ditching, irrigation and plastic and extruding equipment. Available with a oil cooled adjustable automatic safety brake.
Documents & Videos for the Series 1200 Galvanized Speed Reducer
Series 1200 Galvanized Speed Reducer Features
Gear Case

Made of high strength cast iron. Completely sealed for oil enclosed operation and to keep dirt out.

Worm Shaft

One piece alloy steel hardened and ground to insure long service. The hydraulic motor couples direct to the shaft.

Worm Gear

High tensile aluminum-nickel alloy bronze . Optimum lead and pressure angles transmit maximum power to the drum.

Gear Ratio

20:1 standard, optional 27:1 and 40:1 ratios provide optimum efficiency in power and speed.

Bearings

Worm gear and worm shaft run on tapered roller bearings in an oil enclosed gear case.

Output Shaft

1-1/2" diameter heat -treated alloy steel minimum tensile strength 150,000 psi.

Motor Mount

SAE (A) 2 bolt flange mount-standard.

Brake Option

Single direction oil cooled adjustable automatic safety brake.